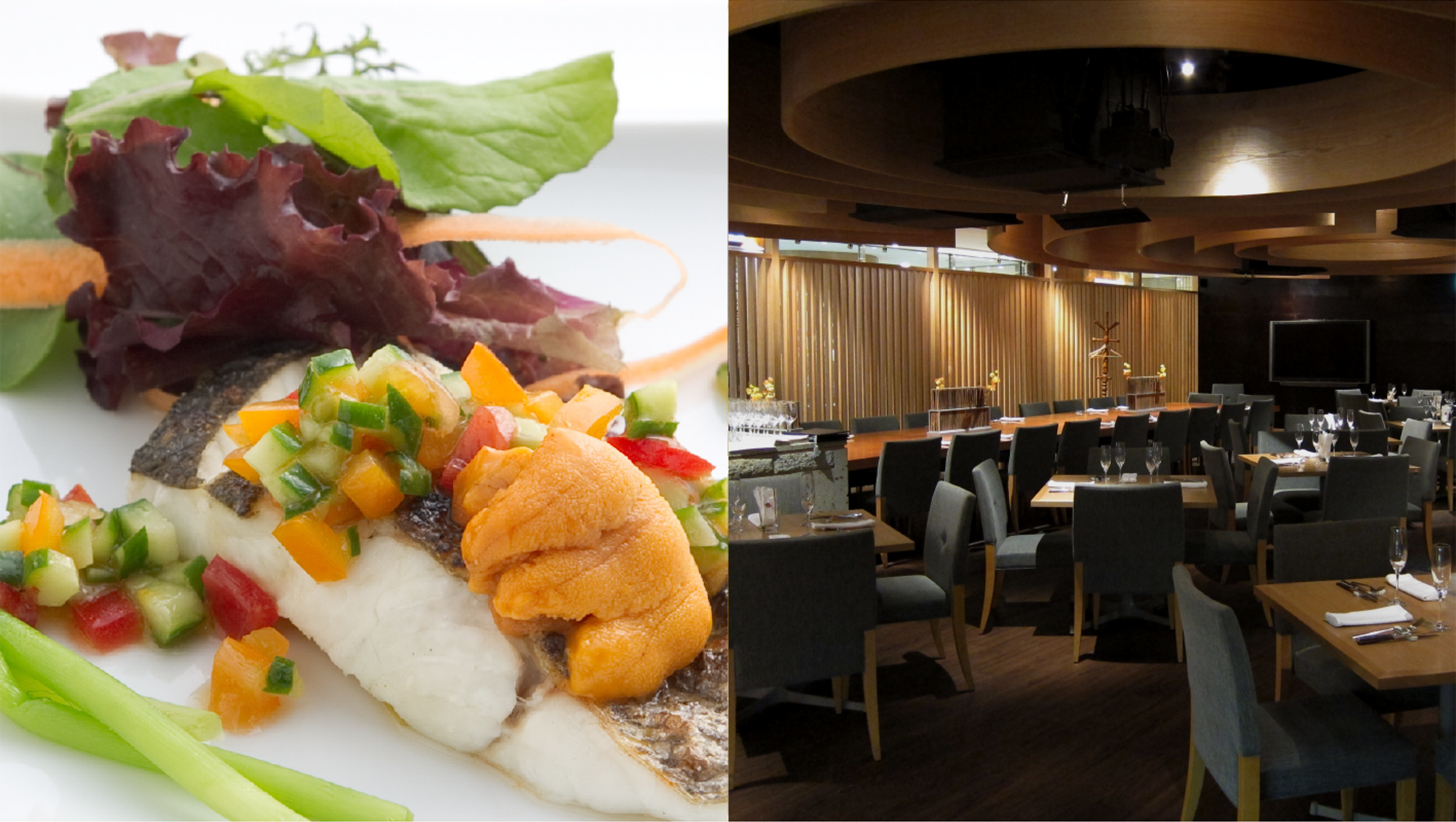 Opened in 2009 in hopes to introduce Japanese food culture to the world, Tsukiji Bon Marché is a gourmet restaurant located in Tsukiji, Tokyo. An impeccable dinner venue, this unique restaurant incorporates seafood fresh from the fish market, staple Japanese meats and vegetables into specialty Italian dishes.
Fish Market

In order to ensure premium taste, Bon Marché utilizes fresh seafood from the local fish market. Minokei Fish Supply, holding 400 years of history since first opening at Nihonbashi, supplies high-quality seafood fresh from the sea. From Fucho's epicurean tuna, Bon Marché solely uses the best ingredients for its exclusive recipes.
Saga Beef

Nakayama Farms, located in Genkaicho town, is tucked away in Saga prefecture's lush green hills. Surrounded by tumbling rivers and vast sea, this small town is rich with nature. Nakayama Farms not only produces quality beef but also ensures that the cattle are well-kept, from the gentle handling of the calves to the careful caring for of the cows. Because of this healthy upbringing, their beef is succulent and is packed with sensational taste.
Chef's Insight
on Tsukiji Bon Marché's
Specially Curated Dishes

"Respecting the values that I have acquired in Tuscany, Italy, I use Japan's most high-quality ingredients to create a taste unique to Tsukiji Bon Marché. Many customers recognize the taste's singularity and revisit for another meal. Using seasonal ingredients such as Yobiko squid, Shimantogawa ayu, (freshwater sweet fish), Italian porcini, and white truffles, we are always striving for our customers to delight in our dishes."
KIMIAKI USUKI